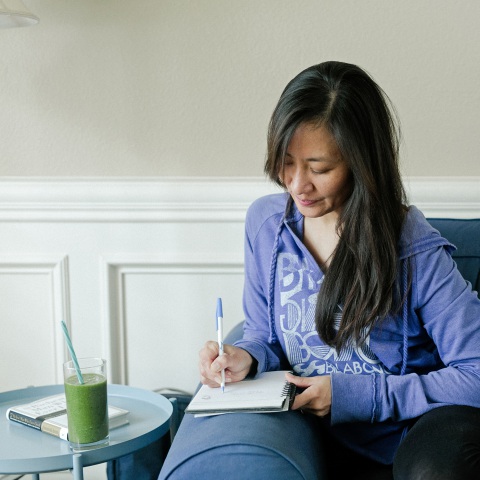 I trained at the CIA in New York and hold a certificate in Plant-Based Nutrition from the T. Colin Campbell Center for Nutrition Studies. I began my career at notable food establishments in New York City and Sun Valley, Idaho and went on to head pastry kitchens in Los Angeles and Orange County. Along the way, I founded Sugar Blossom Bake Shop in San Clemente, California and have been featured in People, Riviera, Sunset, Los Angeles Daily News, OC Register, KTLA Morning News, and PBS.
My greatest passion is writing cookbooks. My first book, Beach House Baking: An Endless Summer of Delicious Desserts, was named a 'Top 10 Summer Cookbook' by USA Today. I also wrote Beach House Brunch: 100 Delicious Ways to Start Your Long Summer Days, Beach House Dinners: Simple, Summer-Inspired Recipes for Entertaining Year-Round, Farm-To-Table Desserts: 80 Seasonal Organic Recipes From Your Local Farmers' Market, and Easy Plant-Based Cooking for Two: Delicious Vegan Recipes to Enjoy Together.
I work as a food editor at Dotdash Meredith's Allrecipes. As a writer, I have penned for Tasting Table and Munchery. On most weekends, you'll find me gardening, wandering by the ocean with my family, meal prepping for the week, and chomping on salty snacks.